Beautiful picture, a beautiful fit
* Actual Product May Differ From Image Shown. Please see our product gallery.
Q Colour
Five words—more than a billion colours. Watch your favourite shows and movies with our most realistic, accurate, and vibrant colours yet. See all the intricate colour details of every scene, just as if you're part of the action.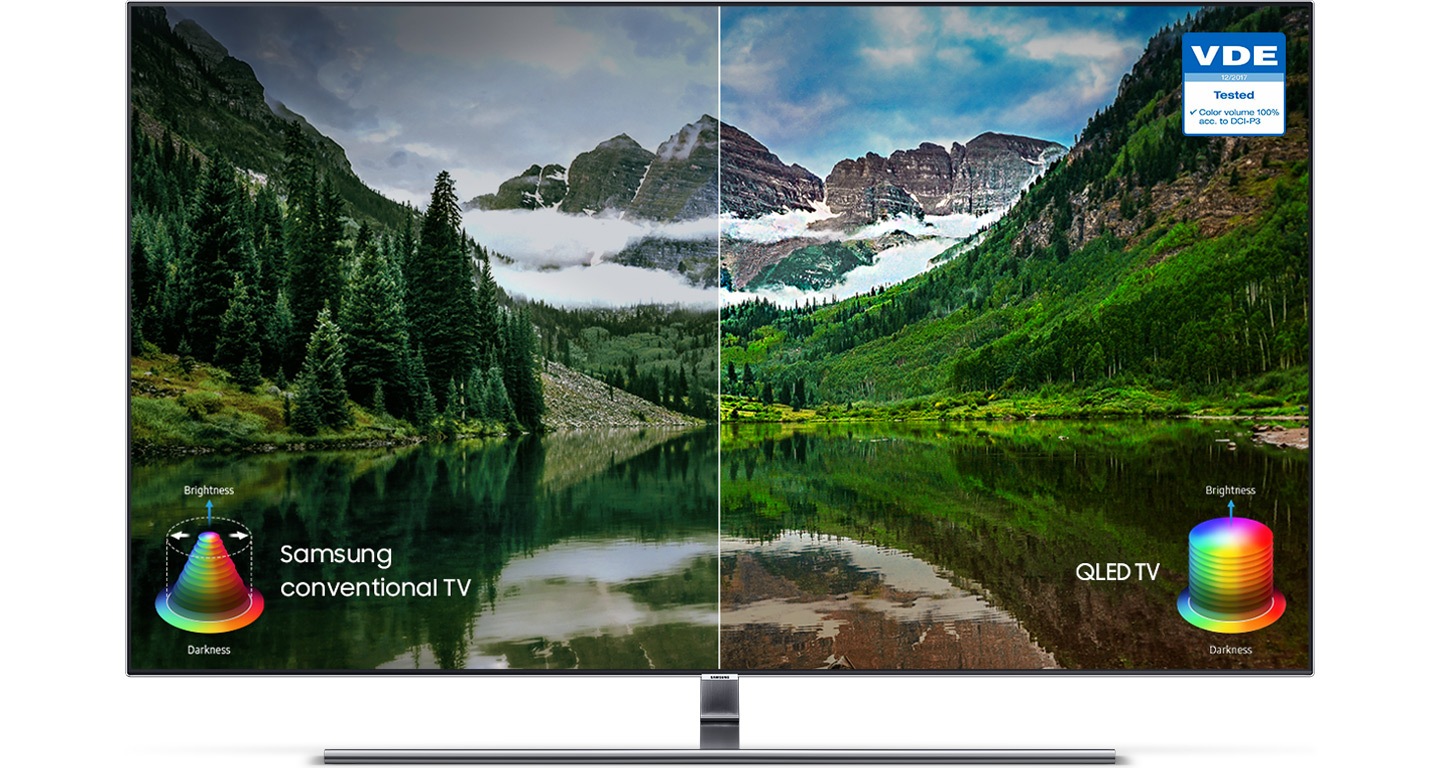 * QLED TVs have received verification from world-class testing and certification association, Verband Deutscher Elektrotechniker (VDE), for its ability to produce 100 percent color volume.
Colour Volume
Q7F gives you 100% colour volume, which means it maximizes the range of accurate, rich and detailed colours you can see on TV.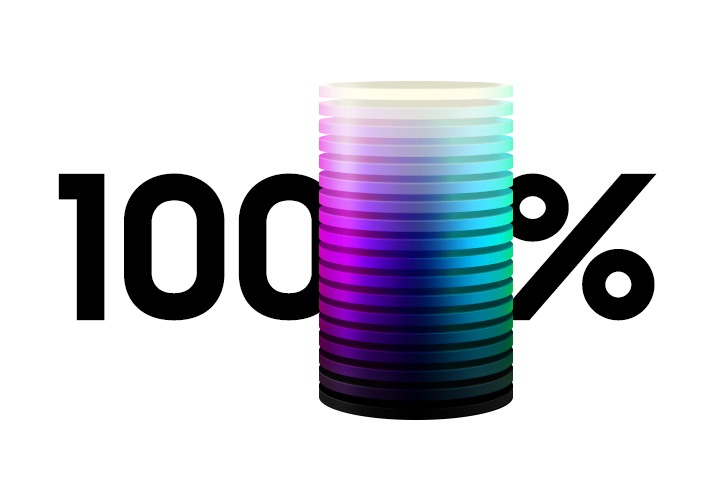 Q Contrast – Enhanced contrast at any time, in any light
Ultra Black
Enjoy your entertainment undisturbed. Find all the intricate details hidden in the darkest scenes. With Q Contrast, you†ll see all the tiny aspects of every scene, even with all the lighting in your room.
Q HDR Elite – Our highest dynamic range experience
Powered by HDR 10+
The wider range of brightness and contrasts of Q HDR Elite, powered by HDR10+, lets you see through the director's eyes. See details you couldn't see before in the brightest and darkest scenes.
*The certification may vary by model. ** The peak brightness may vary depending on the model and size of the TV.
What is HDR 10+
An advanced HDR technology, HDR 10+ makes sure every scene is precisely optimized for colour, contrast, and details.
UHD Alliance
QLED TVs are certified by the UHD Alliance as UHD Premium, showing you UHD content in its true form.
4K Ultra HD
Q7F meets with premium 4K Ultra High-Definition standards as defined by the Consumer Electronics Association (CEA).
Ultra HD
Certified with the ULTRA HD logo, Q7F's images and Ultra High Definition display meet the high technical requirements defined by DIGITALEUROPE.
Long Life Span
Made to last, QLED TV†s Quantum dots are inorganic. This means the display doesn't burn out with time, and the amazing colours and details you see today will stay the same time even over time.
* What is Screen Burn?Screen burn is a permanent defect in areas of a TV display that can be caused by the effects of viewing the same image or scene for long periods of time.** The images are for illustrative purposes only and are intended to provide better understanding.
Q Engine
The powerful engine behind the spectacular picture
QLED TV†s spectacular picture quality is powered by our incomparable Q Engine. It instantly analyzes every scene you see to bring you the excellent colour, contrast, and details.
*The images are for illustrative purposes only and are intended to provide better understanding.
See the picture, not the TV
See for yourself how Q7F can elevate your viewing experience with its refined elegance and style.
One Invisible Connection
Finally! Now everything__including the power cable__can be managed by a single, near-invisible cable. The new One Invisible Connection lets you keep your devices out of view by connecting them to the One Connect Box. Time to design your space with the 2018 Q7F.
One Connect
Now your devices can be connected in one place. Gather and connect all your devices to the One Connect Box, and hide them off to the side. Time to design your space how you like it.
* Devices must be connected to One Connect.
No more Black screen
Break away from the norm of black screens. Elevate your home interior with the brand new Magic Screen with Ambient Mode* . Give your TV a personal touch with decorative content, useful information or even your own photos.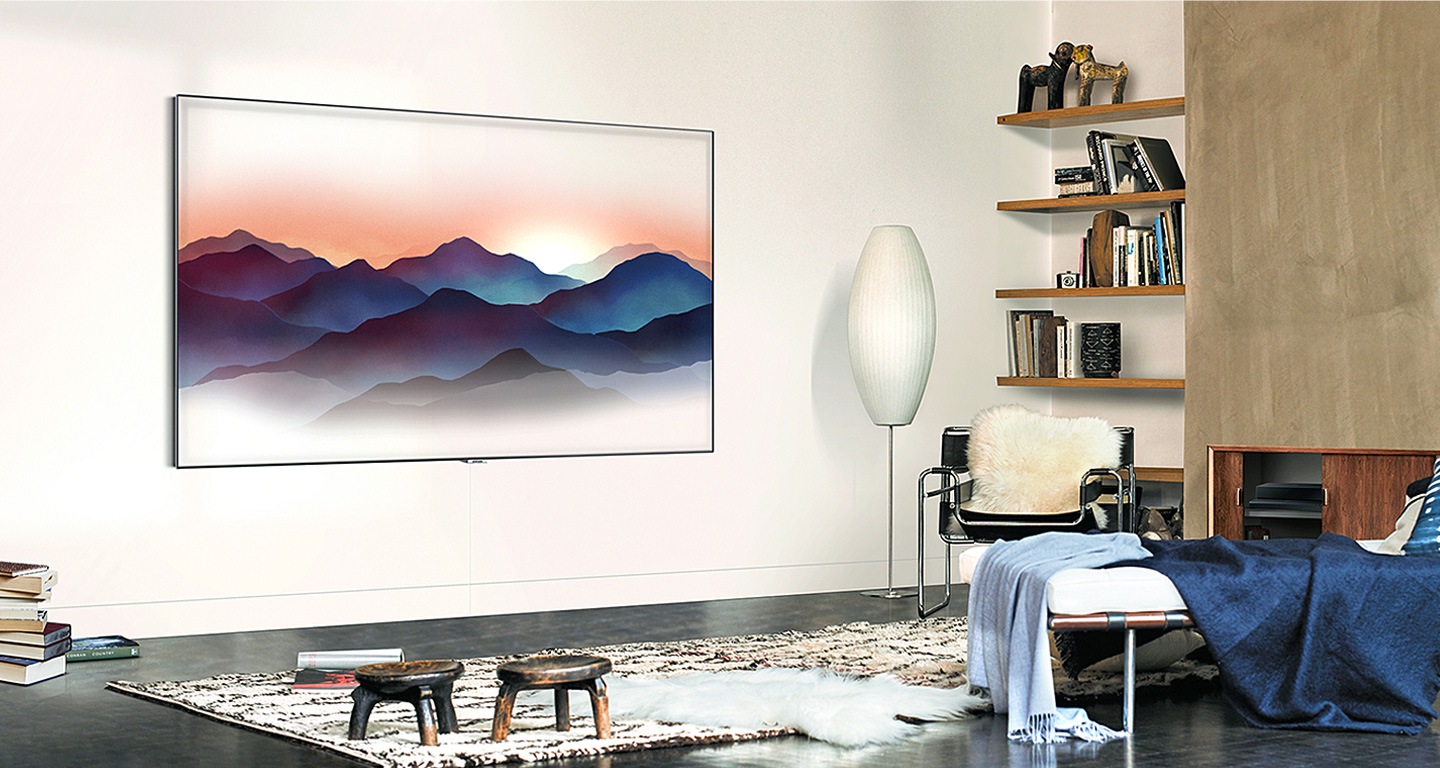 *The Magic Screen background setting feature may vary depending on the environment where the TV is installed including, but not limited to, wall designs, patterns, and/or colors.
**SmartThings app required
Magic Screen with Ambient Mode